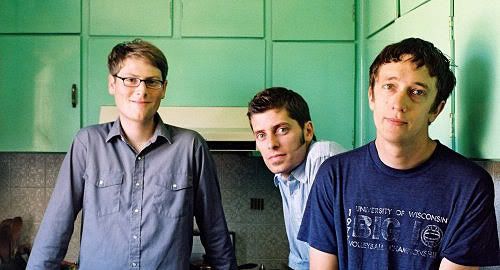 These lovely young men have been a meaningful part of my life for at least seven years, and yet, they will be gone from tomorrow.
They are
The Lucksmiths
, a twee indie pop band from Melbourne who wear their hearts on their sleeves, love words, puns and sunshine.
Tonight, I'm going to see them play their last ever show in Sydney. End of an ERA (pronounced eh-rah, for impact).
Isn't this the cutest:
I tried to write an opera for us

But I didn't get that far'

Cause trying to
sum you up in song

Is like catching sunlight in a jar