So I finally made it to
Black Star Pastry
on Australia Street in Newtown. I decided to walk because the weather was so fine and I'd soon be eating cake. Of course I took my camera along to record my journey. I think the resulting photos sum up the innerwest quite accurately.
This old antique store is now an art space. I love the original sign: Quinn's. Reminds me of Medicine Woman. And of course, next to it, a ubiquitous iron fence. These oscillate between dingy + rusting, or freshly painted in gloss white/fire engine red/gun metal grey, depending on whether or not there's a yuppie residing within.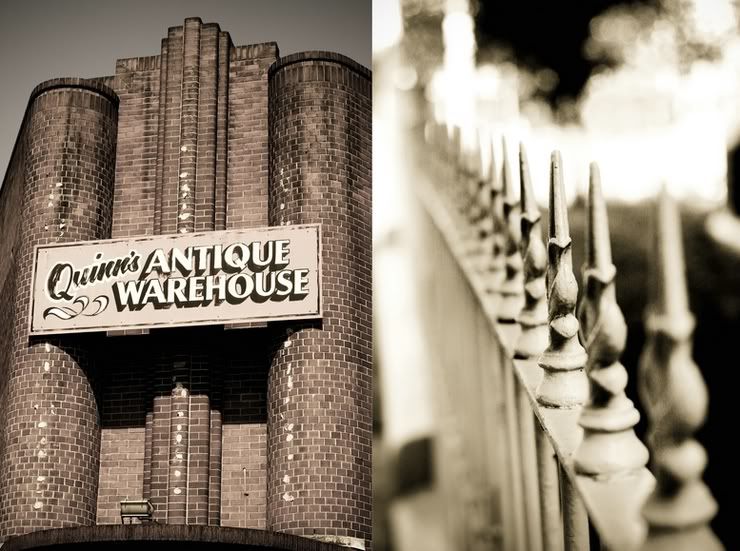 This bike was just leaning against a fence on a main road, unsecured. I love the detailed plaster work on all the old terraces and shops and the red detail on this particular building was a nice touch.
For the record, once I arrived at my destination, I consumed an orange, fig and quince cake with pistachio and violet sprinkled delicately on top ($4 for a bite sized hunk). OH YUM. Unfortunately my camera battery died before photo could be taken. This and I ate it so quick there was probably never going to be the opportunity for photographic evidence anyway.