Ali
, Jo and I went to the Sydney Festival First Night on the weekend, where the Black Arm Band and Al Green were playing.
I loved the Black Arm Band, they have a great vibe about them, and Dan Sultan is quite the performer. Al was also fabulous (those roses into the audience and his white glove made quite a stir).

The sky was full of bats, and the place was absolutely packed. Here are some photos I took.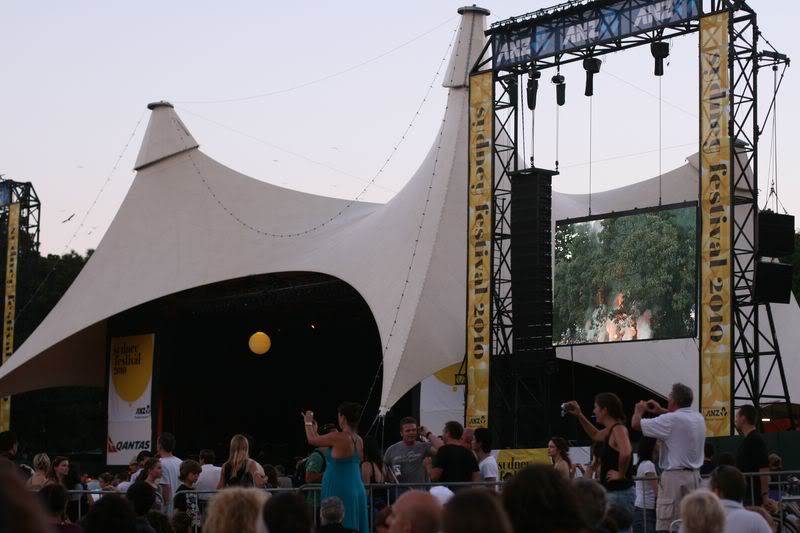 the festival stage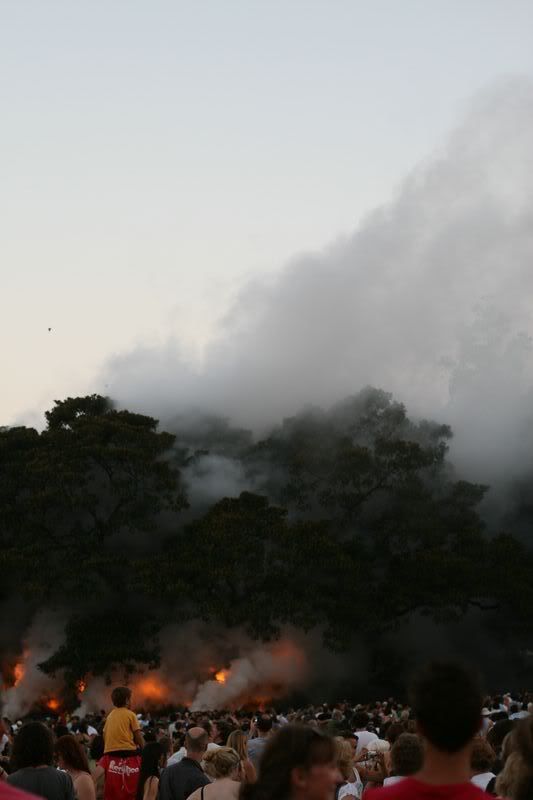 Welcome to Country, smoking ceremony

the bats were company

a proud family in front of us